ACTprep.com'sClub Madness Challenge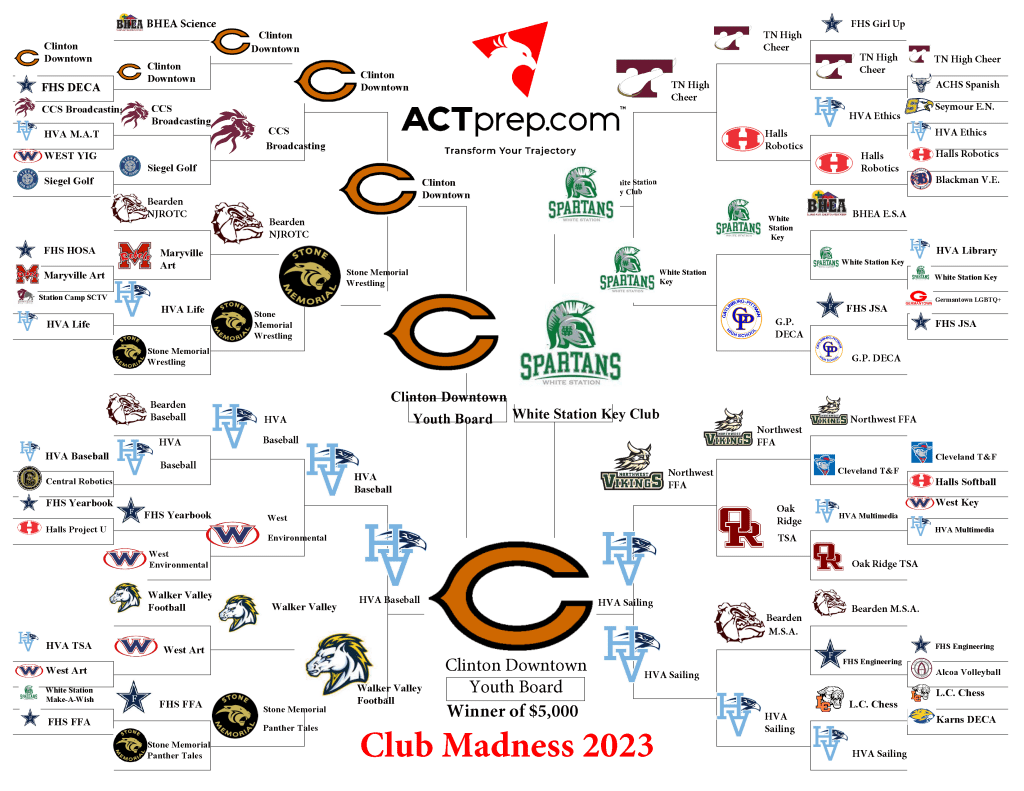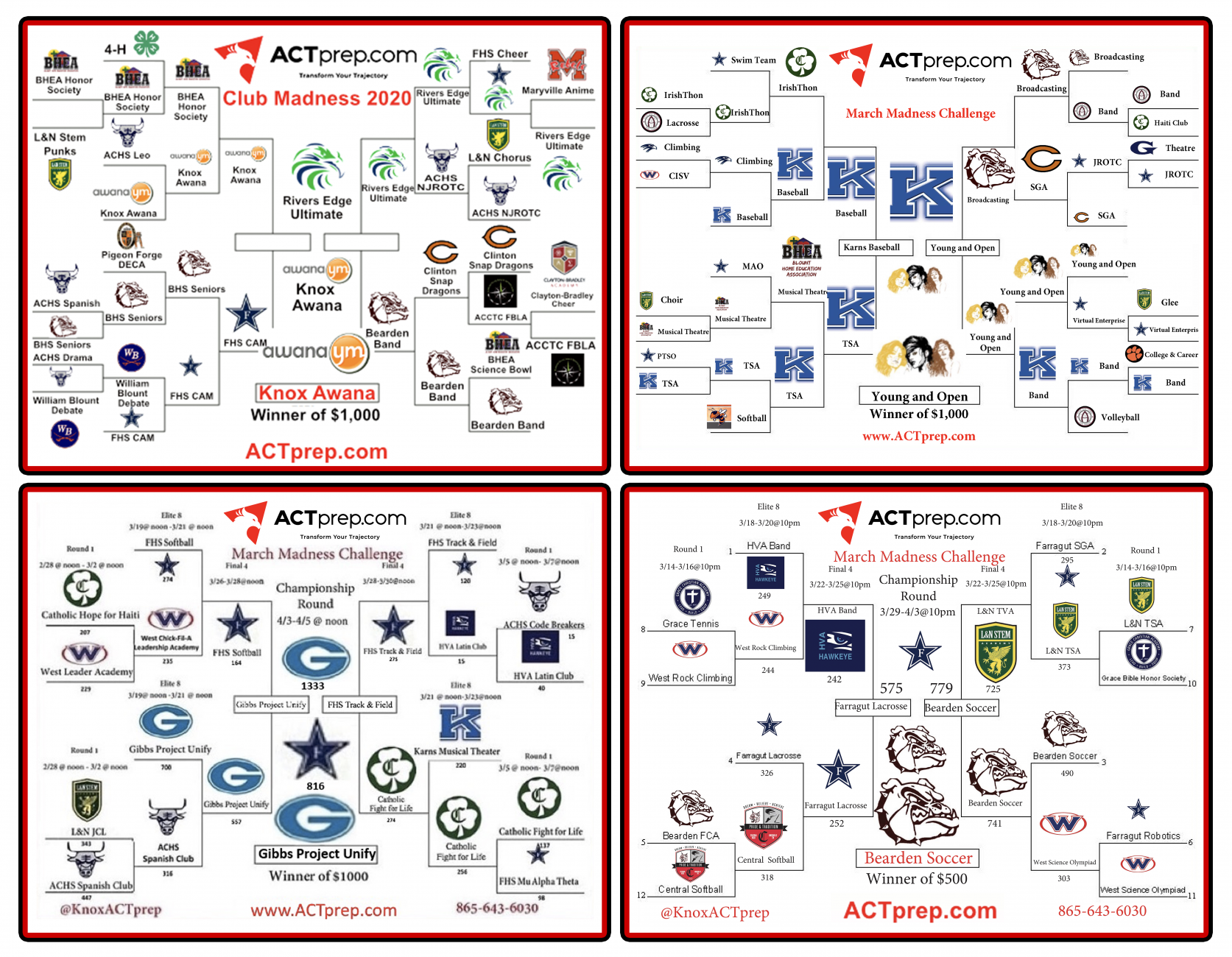 Welcome to the fifth annual Club Madness Challenge. This year we have 50 teams from 27 high schools across Tennessee competing to win a portion of more than $11,000 of prize money.
Teams go up against one other team for 24 hours (from noon (ET) to noon) to get the most votes for their video. Every round they win gets them $100 more. The team that wins six matches wins the $5,000 grand prize, plus an additional $1,000 of fun-only money for the advisor.
Starting on March 20, the first teams will compete. After that, matchups will occur almost every weekday until the championship in mid-May. So stop back by once per day to vote for your favorite teams.
To vote, all you need to do is scroll below to find the teams competing today. Then, click on the hyperlinked team name you want to vote for to go directly to their video. Like their video to add a vote. If you have ever liked/followed our Facebook page, your vote counts for two! If you've not liked/followed our Facebook page, go ahead and do so to make your vote count for two for the rest of the tournament!
Disclaimer: Votes from newly created Facebook accounts will not count. Therefore, if you do not have a Facebook account, please use your time convincing others to vote! Purchased likes will also not count, so please don't waste your money!