Take a look at the advantages of each program and decide which one works best for your schedule and goals.
Our Objective
To be a world-class life success and leadership program for students.
The Problem
Students are rarely trained how to be successful in school and life.
The Solution
We use the ACT as a feedback mechanism to teach students how to train for anything.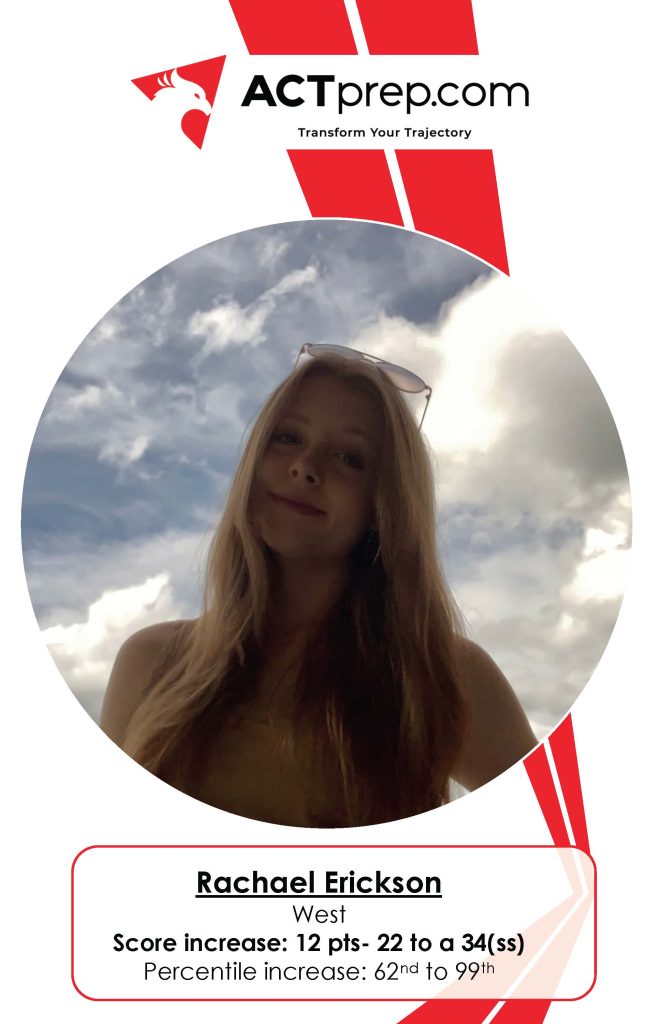 Unlocking Academic Potential
As one of the few 13-week programs in the nation to boldly offer a five-point increase guarantee, we've set a gold standard in ACT prep. With over a decade of unparalleled dedication, we've crafted a program that transcends traditional boundaries, offering students from across the nation an immersive experience that's both challenging and rewarding. Dive in to discover how we prioritize effectiveness over convenience, champion excellence, and remain unwaveringly committed to every student's success.
We Prioritize 'Effectiveness' Over 'Convenience'.
In the world of ACT preparation, not all programs are created equal. Our sole focus is ACT prep, and we've developed a proprietary curriculum because we found no other that consistently delivered five-point improvements and scores in the upper 30s. We pride ourselves on utilizing evidence-based techniques that guarantee marked student advancement. While our demanding regimen of 1.5 to 2 hours of daily homework might not fit most students' schedules, we are a beacon of hope for individuals targeting ACT scores above 30 and those seeking an improvement of five points or more from any starting point.
Why Us? The Distinctive Advantages:
Five-Point Guarantee: We stand out as one of the rare programs nationwide offering a money-back guarantee for a five-point score increase.
A Decade of Singular Focus: With 11 years dedicated almost entirely to ACT prep, our curriculum development is unparalleled in its depth and effectiveness. ACT preparation is all we do, making our expertise in the field second to none.
Two-Week Onboarding Program: Before the first day of class, students undergo a two-week onboarding process to ensure their success in the program.
In-Depth Video Tutorials: Partnering with Quantumactprep.com, we offer comprehensive video explanations for every math problem on all ACT tests. These tutorials simplify intricate problems, enabling students to learn at their rhythm and review as needed – it's akin to a 24/7 personal math tutor.
Our Own Interactive App: Tailored to our curriculum, this tool keeps students, parents, and coaches connected, organized, and engaged.
Monthly Proctored Mock ACTs: We offer a once-per-month proctored Mock ACT via Zoom to help students prepare for the endurance and pressure of the real thing.
Personalized Coaching: Every student receives a dedicated team of coaches who scored in the top 1% globally on an official ACT. These coaches are in tune with how their students are doing and are available daily between the weekly sessions.
Holistic Approach: We teach content, strategies, timing mastery, and mental resilience, preparing students for the ACT and for life.
Beyond Test Prep: Our curriculum goes further, embedding principles of success that empower students to tackle ambitious goals throughout their lives.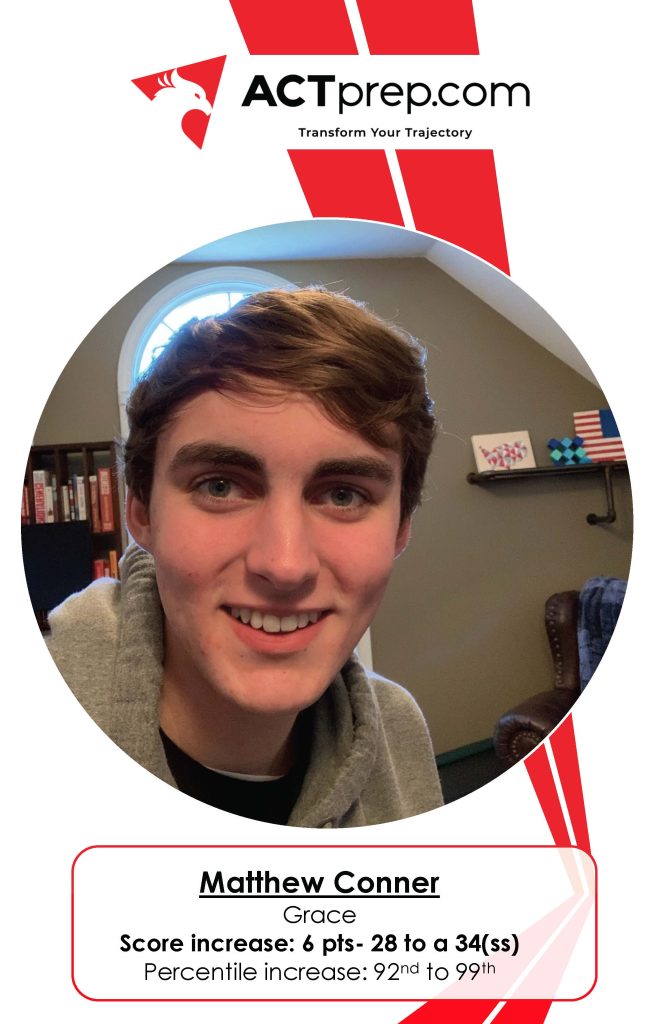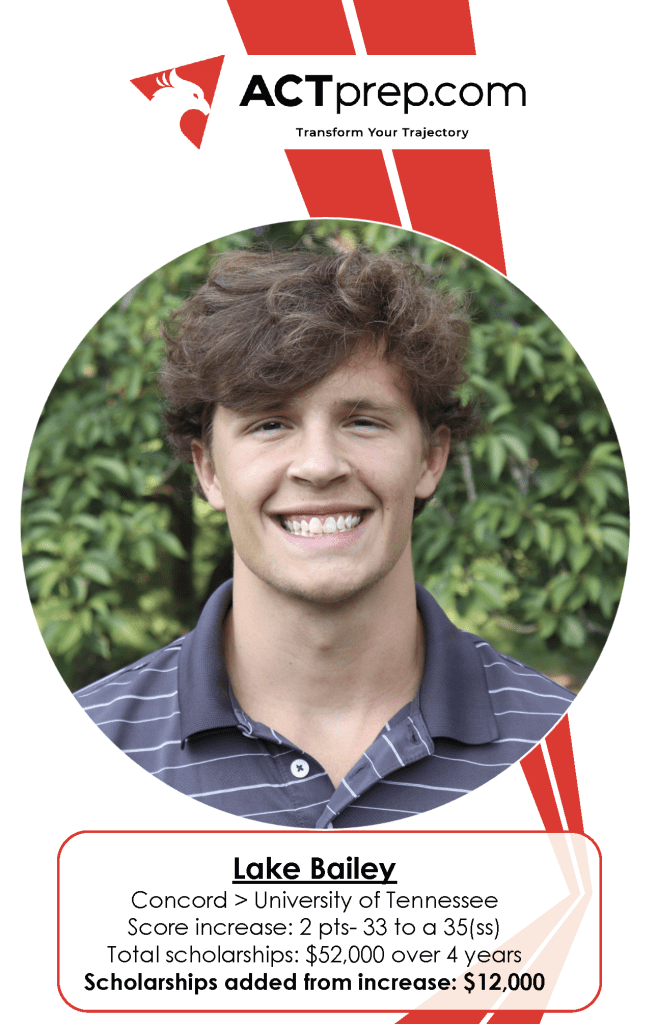 Our Program Options:
At the heart of our offerings is the Core 13-week program. While we also offer the 31+ Guaranteed Year-Long Program and three Mini-Program options, it's crucial to recognize that these are derivatives of the Core program. Let's delve into the details of the Core program and then explore how the other options differ, assisting you in selecting the best fit.
The Core 13-Week Program:
This flagship program is designed for the majority (80%) of our students. It provides an immersive experience, addressing all four ACT sections comprehensively. We assist students in mastering timing and strategy, identifying and bridging knowledge gaps, and practicing to overcome anxieties and other mental barriers to success.
Here's how:
Engaging Class Structure: Students are grouped into competitive teams, vying weekly for gift card rewards. This friendly rivalry fuels motivation, giving students a reason bigger than themselves to stay on top of their prep each day.
Expert Coaching Team: Each student gets a dedicated Assistant Coach committed to their success. The Assistant Coaches mentor and support their students daily between weekly classes. The class is taught by Bobby Nicholson, who has worked with more than 1,500 students on their ACTs. Each student also has an Academic Coach who has worked with more than 100 students on the ACT. All coaches scored among the top 1% of ACT scorers and are available almost daily.
Class Dynamics: Classes convene every Sunday from 4-6 p.m. ET, with students from across the nation connecting via Zoom. For those near Knoxville, TN, an in-person option is available at Pellissippi State's Hardin Valley Campus. Each session is interactive, blending lectures, team meetings, and active discussions. The emphasis is on equipping students with potent self-study techniques, ensuring they optimize their independent study time and hone their academic skills.
Our Five-Point Increase Guarantee:
If a student satisfactorily completes 13 weeks in one of our programs and does not achieve at least a 5-point composite increase or at least a 32 superscore, we will refund part or all of their money - whatever they believe is fair.
Eligibility for our guarantee hinges on three criteria:
Students should possess an official ACT score from a prior test (not a preACT) or participate in one of our mock ACT in-person or online sessions.
A consistent average of 10 study hours per week throughout the 13-week program.
Students must undertake at least three official ACTs after enrollment, ideally encompassing a mid-program ACT, an end-of-program ACT, and an additional ACT post-completion.
Our satisfaction guarantee stands firm even if students fall short of the 5-point increase criteria. Should any family find our services lacking, we commit to a partial or full refund based on their discretion.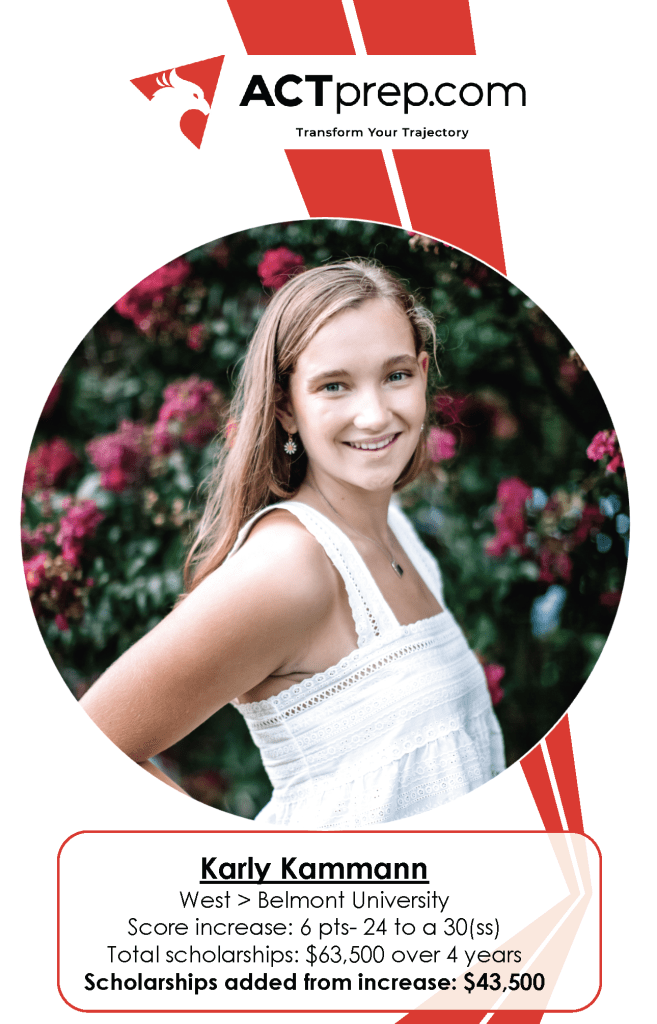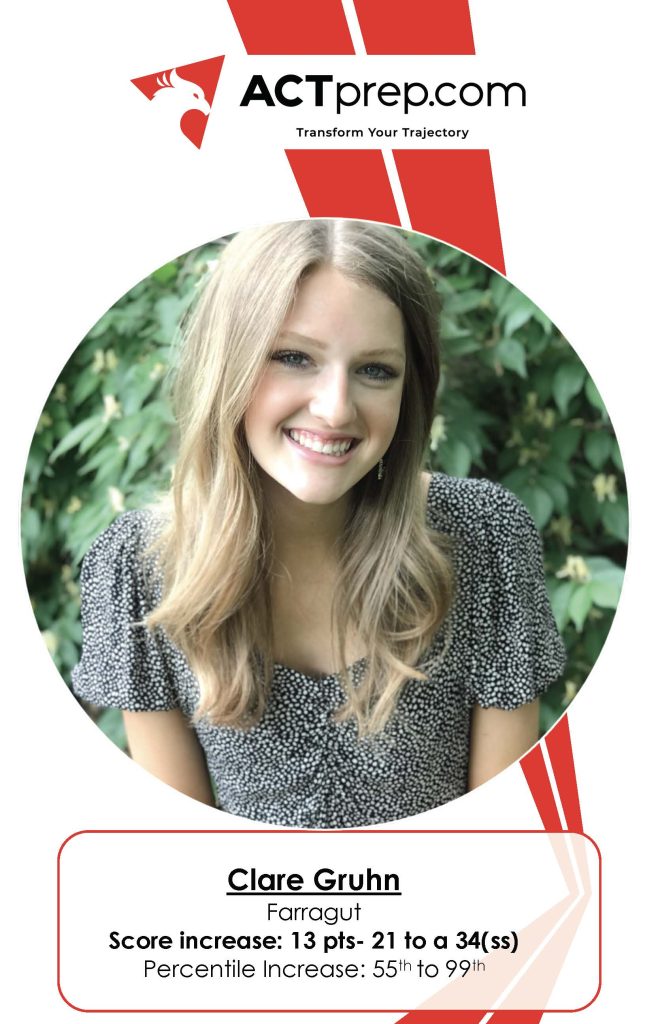 Optimal Enrollment Timing:
Sophomore Year Advantage:
Many students typically join our program during or after their junior year. However, starting in the spring or summer of the sophomore year has proven to be the optimal time for most students who have done it.
Why Start Early?:
Academic Readiness: Previously, we advised students to enroll after completing Algebra II and Geometry, but we've found that the benefits of starting earlier outweigh the cons for most students.
Enhanced PSAT Performance: Beginning preparation before the junior year can significantly improve PSAT scores.
Flexibility for Improvement: An early start allows more time for students to refine their skills and achieve their desired ACT scores.
Free Up Time: Students who start early can dedicate the subsequent summer and the fall of their senior year to other crucial activities, such as Governor's School, college tours, and scholarship pursuits.
Key Consideration:
While starting sooner has its advantages, the primary factor to consider is the student's ability to consistently allocate 1.5 to 2 hours daily over the 13-week course duration.
Regarding the Official ACT:
Prior Experience:
We require students to take an official ACT or mock ACT before starting our program. This provides a full understanding of the experience and the most accurate baseline for us to build their program.
Utility of preACTs:
While preACTs can be useful indicators, we consistently find them to be lacking in their ability to accurately predict a student's ACT score.
However, if a student cannot feasibly take an official ACT or mock ACT before beginning their program, we will still accept them. In such cases, the five-point increase guarantee will not apply. This policy is in place because we've observed that preACT scores tend to be consistently higher than scores from the actual test.
Complimentary Mock ACT:
We offer a complimentary proctored mock ACT the week before most classes begin. If students can take advantage of this opportunity, it serves as an excellent reminder of areas they need to focus on as they start their program.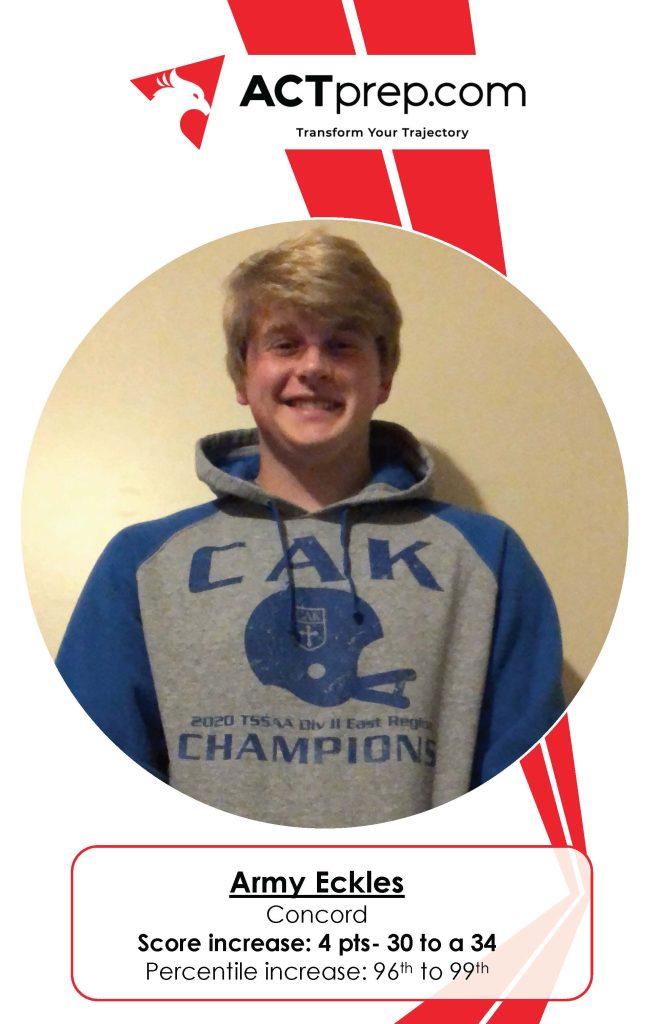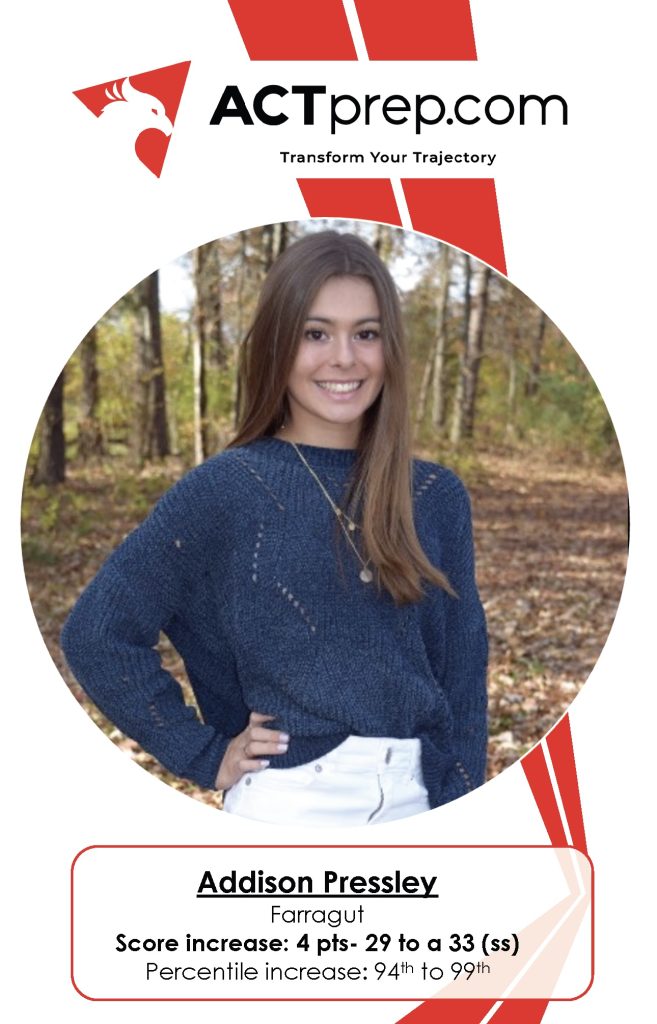 Program Types:

Core and Core+ 13-Week Programs
Price: Core: $959 | Core+: $1,500
Difference: Core+ includes four 1.75-hour individual sessions via Zoom.
Guarantee: Five-point increase guarantee
Recommendation: Core+ is advised for students with a starting score below 26 or challenges in English or math.
Timing: Sundays, 4-6 p.m. ET. Available nationwide via Zoom or in-person at Pellissippi State Hardin Valley Campus for those near Knoxville, TN.
Time Commitment: Daily 1.5 to 2 hours of homework, with a weekly day's break.
31+ Guaranteed Program (One-Year Duration)
Price: $1,899
Guarantee: A score of 31+ for students starting at 25 or a six-point jump for scores below 25.
Structure: Four sections; average gains of 3-4 points in the initial section and 2-3 points in subsequent sections. Over 50% of students who complete the program achieve at least an 8-point composite rise.
Schedule: The first 13 weeks require 1.5 hours of daily homework, followed by a flexible hour-a-day, five days a week.
Timing: Sundays, 4-6 p.m. ET. Available nationwide via Zoom or in-person at Pellissippi State Hardin Valley Campus for those near Knoxville, TN.
Single Subject and Mini Programs
Options include the English month ($529), the math month ($529), or the Fast Track Weeks ($632) with a week per subject and one review week.

Timing: Sundays, 4-6 p.m. ET. Available nationwide via Zoom or in-person at Pellissippi State Hardin Valley Campus for those near

Knoxville, TN.

Time Commitment: Daily 1.5 to 2 hours of homework, with a weekly day's break.

Each start date features an associated mini-program based on that month's subject
One-on-One Programs (Via Zoom)
Features: Personalized ACT preparation with weekly 1.75-hour Zoom sessions. The curriculum is tailored to individual student needs.
Pay-as-you-go: $220 initial non-refundable fee; sessions range from $190-$230 based on the coach. No binding contracts. Students can expect to increase 1/4 to 1/2 point per week if they can maintain the 1.5-2 hours per day of homework.
13-week Package: Priced at $2,300; a $390 savings. Students starting with a score below 28 usually require 13-15 sessions. Includes a five-point increase guarantee.